: MAIN
: STATEMENT OF FAITH
: ABOUT THE EDITOR
: THEOLOGY ARTICLES
: FAQ
: BIBLE MESSAGES
: BIBLE STUDY
: TORAH READINGS
: DAILY POSTS (FB)
: HEBREW/GREEK FONTS
: PRODUCTS (OIM)
: Books
: Commentaries
: eBooks
: THEOLOGICAL
RESOURCES
: SUPPORT (OIM)
: CONTACT US
: COPYRIGHT POLICY
: OUTREACH ISRAEL
: YOUTUBE CHANNEL



---
| | | |
| --- | --- | --- |
| in signing up to list, make sure that support@outreachisrael.net and info@tnnonline.net are not on your blocked list! | | |
---
In an effort to expand our outreach to the masses who are searching for and needing Messianic instruction, we are now offering online Bible studies, delivered by TNN Online editor J.K. McKee. Every Wednesday a new teaching which deals with pertinent topics for today's Messianic Believers will be presented. For the most part, these studies will be focusing on specific books of the Bible, but may from time to time deal with critical subjects as well.
The online Bible studies are all pre-recorded and quite easy to access as MP3 files. This is much easier than having to log in at a preset time into PalTalk. These MP3 files can be listened to from your computer, or downloaded to an MP3 player or compatible CD player.
Click here to access audio teachings
---

JANUARY 2015
---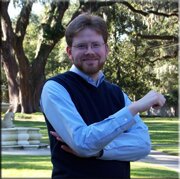 Dear Friends:
This month we begin the second half of the 2010s. How far have we come as a Messianic community in this decade? Speaking for myself, and for Outreach Israel and TNN Online, I know that we have come quite a long way—with the array of topics addressed and publications we have released. Still, the very nature of what we do as a Messianic educational ministry, is looking out for those topics and issues which have still yet to be addressed for the people within our faith community. I think that significant progress was made between 2010-2014, but more definitely lies in store for 2015-2020.
Unlike my anticipation of the new decade starting in 2010, the start of 2015 almost caught me unaware. Perhaps it was due to the lengthy projects completed in 2014, with more lengthy projects for the next year… Alas, one of the things that got my attention this past month, regarding the passage of time, was putting together eight paperback books for the back issues of Outreach Israel News from 2007-2014 (soon to be formally released). In the process of copying and pasting from individual files, I certainly got to review the course of our ministry over the past eight years of service. We have come a long way in the scope and breadth of what the Lord has given us to do, but there has also been a consistency of the message. We have certainly had to be adaptable and flexible to circumstances, and we have had to explain different positions and views in more detail. But, fine-tuning one's beliefs is what a life of faith is all about!
2015, much like 2014 before it, is going to have some year-long commitments, with the new 1 Corinthians Bible study, as well as the ongoing work on the Messianic Sabbath Helper—both of which I will be sure to be posting regular updates on! There are some other research and writing projects beyond this, which we will announce as they are firmed up.
As I simply said on Facebook to start this New Year,
I (JKM) want to wish each of you a Happy New Year 2015! We are now half-way through the 2010s, I have been living back in Dallas, TX for a full two years, and I am in my mid-thirties! Much has happened with Outreach Israel and TNN Online in this decade, and we are most enthusiastic and anticipatory as to what the Lord has on the horizon for all of us!
Until next month…
J.K. McKee


Our Facebook like group has updates and posts
that are not sent out to the normal e-mail list.
FACEBOOK POSTS ARCHIVES

posted 23 January, 2015 to

Facebook



Not even two weeks of reading for the

Messianic Sabbath Helper

, and I (JKM) am personally already being challenged with how much I have overlooked regarding the significance of Shabbat! An excellent resource that I recommend perusal of, is The Sabbath by Samuel H. Dresner, widely reflecting a Conservative Jewish approach. In 1970, he made many observations of how American Jews--who had religious, and often financial freedom--were dismissing the joys and separation brought by Shabbat.



Many people in today's Messianic community treat the seventh-day Sabbath as a kind of "Saturday church" more than as a time to rest from labor, focus on God and one's brethren, and enter into something special. Something is lost by not keeping Shabbat and sanctifying the day. (I suspect that even with its limitations, those Christians of yesteryear who kept a strict "Sunday Sabbath" got more out of it, than many Messianics who keep Shabbat.)




posted 22 January, 2015 to

Facebook



Today, we are featuring the TNN Press resource

The New Testament Validates Torah

, which was released in paperback and eBook three years ago. This 432-page publication very much functions as my (JKM's) "flagship" book--the one book I recommend people read, to get a feel for how I think and reason through issues. There is still nothing like it in the Messianic world, as it examines, in detail, many Scripture passages from the Apostolic Writings frequently claimed to abolish God's Torah in the post-resurrection era.




posted 21 January, 2015 to

Facebook



This evening we will be completing our examination of Acts 18:1-18, "Paul's Visit to Corinth." This important background study i

s only of an abbreviated

record by Luke, of how the community of Messiah followers in Corinth became established, with much more to be deduced in 1&2 Corinthians. Yet Acts 18:1-18 does highlight critical events. Of particular significance is the Believers' expulsion from the local synagogue, and establishing a rival assembly right next door to it!




posted 20 January, 2015 to

Facebook



I (JKM) have effectively just finished the first full week of work on the Messianic Sabbath Helper. I have been mostly reading, as well as coordinating the material that will go into this publication, and various topics and sub-topics that need to be addressed. While this publication will follow a format similar to the preceding Messianic Kosher Helper, there is much less "tension," as it were, with the topic of Sabbath rest. Very few people I have ever encountered, think that a Sabbath-principle is something evil and immoral. Yet, there are many details and viewpoints that need to be catalogued and evaluated.




posted 19 January, 2015 to

Facebook



During the Chanukah season around a month ago, I (JKM) read, and preceded to comment, on a Hebrew Roots blog that quoted an entry from the Jewish Encyclopedia claiming that Chanukah had pagan origins. One of the sources refere

nced

in the article was from Julius Wellhausen, one of the main formulators of the JEDP documentary hypothesis--which posits that the Torah is not a product of Mosaic origin in the Fifteenth or Thirteenth Century B.C.E., but rather is a compilation of disparate sources following the Babylonian exile in the Sixth Century B.C.E.

I challenged the reference to Wellhausen, as evidence that claiming Chanukah was pagan was founded on liberal scholarship from the late Nineteenth Century. At least one dissenter claimed that if there were not some truth in this, why was it even mentioned. I retorted back with noting how the Jewish Encyclopedia was a liberal resource, widely a product of Reform Jewish scholarship.

This past week I have been conducting some of the first major note-taking for the Messianic Sabbath Helper. Believe it or not: just about all theological dictionaries and encyclopedias have to mention proposals that the seventh-day Sabbath is thought by some to have been adapted by Israel from Canaanite or some other Ancient Near Eastern practice. Did a day of rest from labor, or a day where no action was performed (to appease the gods)--become Shabbat? Some liberals think so. Others, like myself, agree that Shabbat is a memorial of Creation (Genesis 2:2-3) and the Exodus (Exodus 20:8-10a).




posted 16 January, 2015 to

Facebook



One of the things that today's Messianic movement is suffering from, is that we are in a theological "catch up" mode at the moment. We have emerged into a faith community with a dual mission: seeing Jewish people brought to Messiah faith, and non-Jewish Believers embrace the Jewishness of Jesus and a Torah foundation. Yet, there are many issues, theological and spiritual, facing us. Some of the theological topics for sure--which are discussed in Jewish and Christian scholarship--cannot really be discussed by Messianics today.

We are now in the second half, of the second decade, of the Twenty-First Century. Where will we be in 2020?




posted 15 January, 2015 to

Facebook



Why are we going to be spending the better part of a year researching and cataloguing information on the seventh-day Sabbath/Shabbat? This is a topic which for some time has required "the royal treatment." Shabbat is also a topic which many, both Jewish and Christian alike, are totally primed to "get." The need for the people of God to rest as commanded by Scripture, is most imperative. Messianics need to not think that they are somehow "alone" in their conviction that a Sabbath rest is an important practice to be physically observed every week.




posted 14 January, 2015 to

Facebook



Today we begin a new Bible study, anticipated to be a year long or so, on Paul's letter of 1 Corinthians. An important part of understanding the background behind the Corinthian correspondence, is seen from Paul's visit to Corinth in Acts 18:1-18. This passage actually records an eighteen-month block of time during Paul's ministry in Corinth, and provides key clues so as to the complexity of the people of the city, the Jewish presence in this city, and some of the issues that will arise in 1 Corinthians.




posted 13 January, 2015 to

Facebook



It is ironic, but a huge amount of reading--work--has to go into a publication intended to address rest. These are some of the main resources we will be consulting for Part I of the Messianic Sabbath Helper, "The Significance of Shabbat." In addition to this, are the many encyclopedia entries and articles to be considered--as well as a wide array of distinctly Messianic writings.

Interestingly enough, Part I will take more concentrated effort to see put together--although Part II, "A Theology of Shabbat," will be longer, as it will address various Bible passages from the Tanach and Apostolic Scriptures.




posted 12 January, 2015 to

Facebook



The first full week of 2015 was a definite period of getting some critical busywork completed, in preparation for the two major projects I will be coordinating: the Messianic Sabbath Helper and the 1 Corinthians Bible study. A huge amount of prep work goes into these, in terms of reading, research, note taking, and then the actual writing. And, along with these two assignments for 2015, one inevitably has other open files for projects extending into 2016 and beyond.




posted 01 January, 2015 to

Facebook



I (JKM) want to wish each of you a Happy New Year 2015! We are now half-way through the 2010s, I have been living back in Dallas, TX for a full two years, and I am in my mid-thirties! Much has happened with Outreach Israel and TNN Online in this decade, and we are most enthusiastic and anticipatory as to what the Lord has on the horizon for all of us!



---
SEARCH THIS SITE
---

: NEW:
2015 Book
and Resource
Catalogue
: ORDER NOW:
NEW PAPERBACK
AND EBOOK
Romans for the
Practical Messianic
: ORDER NOW:
NEW PAPERBACK
AND EBOOK
Messianic
Kosher Helper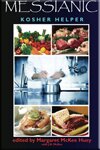 : ORDER NOW:
NEW PAPERBACK
AND EBOOK
Messianic
Torah Helper
: ORDER NOW:
NEW PAPERBACK
AND EBOOK
James for the
Practical Messianic