: MAIN
: STATEMENT OF FAITH
: ABOUT THE EDITOR
: THEOLOGY ARTICLES
: FAQ
: BIBLE MESSAGES
: BIBLE STUDY
: TORAH READINGS
: DAILY POSTS (FB)
: HEBREW/GREEK FONTS
: PRODUCTS (OIM)
: Books
: Commentaries
: eBooks
: THEOLOGICAL
RESOURCES
: SUPPORT (OIM)
: CONTACT US
: COPYRIGHT POLICY
: OUTREACH ISRAEL
: YOUTUBE CHANNEL



---
| | | |
| --- | --- | --- |
| in signing up to list, make sure that support@outreachisrael.net and info@tnnonline.net are not on your blocked list! | | |
---
In an effort to expand our outreach to the masses who are searching for and needing Messianic instruction, we are now offering online Bible studies, delivered by TNN Online editor J.K. McKee. Every Wednesday a new teaching which deals with pertinent topics for today's Messianic Believers will be presented. For the most part, these studies will be focusing on specific books of the Bible, but may from time to time deal with critical subjects as well.
The online Bible studies are all pre-recorded and quite easy to access as MP3 files. This is much easier than having to log in at a preset time into PalTalk. These MP3 files can be listened to from your computer, or downloaded to an MP3 player or compatible CD player.
Click here to access audio teachings
---

AUGUST 2014
---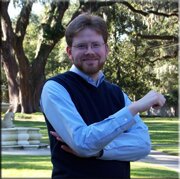 Dear Friends:
This past month has widely seen me cut down on the remaining work for the forthcoming Romans for the Practical Messianic commentary, and the Messianic Kosher Helper volume—and we are on schedule for a series of new releases in the late Fall to early Winter!
As things stand at the beginning of August, I am presently working through Romans 14, which will leave chs. 15, 16, and an Appendix on Acts 28:11-31 left. The Messianic Kosher Helper only has four more New Testament passages on eating, and two chapters, left to be written. With this publication, I cannot stress enough that there are now Bible passages on kosher, which are now finally being given the Messianic treatment they deserve. I trust that this past July, many of you availed yourself of some of the Bonus Teachings we excerpted as a preview from this, particularly the analysis on Mark 7:1-33 and Acts 10:1-48.
I know that many of you who interact with me privately, have certainly asked, or have at least thought: How do you do it? One of the reasons why you ask me this, is because you know that once Romans or Kosher is finished, that I will just move on to another project. This July, I made the point to pray about this, because I see a huge number of issues needing a Messianic book being written yesterday. The lack of documented, written material—and the volume required—can be something which can get me to go into a proverbial "tailspin." Recognizing that no single person can do "everything" all at once, I looked at my present list of things to do, I prioritized them, and I saw that there were still three or four things I had actually set out to begin in 2004-2005, which were much more important than a few of the more minor issues that I let unnecessarily annoy me.
Other than focus my attention on the Wednesday Night Bible study, I will be focusing my other attention on Future Projects like the Messianic Sabbath Helper, Torah In the Balance, Volume II, and Salvation on the Line: The Nature of Yeshua and His Divinity. Yes, I would like to coordinate some Messianic Helper volumes on issues like water immersion (baptism) or circumcision, and also be able to elaborate more fully on my convictions about mutual submission for Jewish and non-Jewish Messianic people. But right now, these other titles are of a little higher importance, because they were planned so long ago.
Until next month…
J.K. McKee


Our Facebook like group has updates and posts
that are not sent out to the normal e-mail list.
FACEBOOK POSTS ARCHIVES

posted 27 August, 2014 to

Facebook



Messianic people of all varieties have had quotations issued to them from Romans 14:5-6, about sacred days that some hold dear, and others who disregard such a holy status. Is it true, that now in the post-resurrection era, that the seventh-day Sabbath/Shabbat and appointed times or moedim, are matters of indifferent opinion? Many say so, and would go further, and conclude that today's Messianics are to be regarded as "weaker brethren."

This week's Wednesday Night Bible Study podcast will address Romans 14:5-12, and will be considering some alternative ways of approaching the issue of sacred days.



posted 26 August, 2014 to

Facebook





Mutual respect and honor for all people within the Kingdom of God, is exactly what has made various parts of the evangelical Church quite successful in declaring the gospel, and helping people be discipled in lives of holiness and service, emulating Jesus Christ. Working together with others within the local community, and being concerned for human rights and the needs of the oppressed, is also something that has impressed me a great deal about the more moderate branches of Judaism. Yet for some reason or another, today's Messianic movement has not really adopted those stellar qualities of our Jewish forbearers, and has almost completely dropped the ball when it comes to much of what our Christian forbearers have positively modeled. Many Messianic congregations certainly raise money and make an effort to support people in Israel, but too often the same effect is not localized on some level.

Over the past several years, as I have read the Scriptures, interacted with various Messianic Believers across the spectrum, encountered some negative trends, and most importantly have sat before our Heavenly Father in prayer and meditation—I have wanted to really know what is at the root of why today's Messianics seem to cause more division than unity. I understand how there are unique Jewish needs that need to be recognized. I know how there are Messianic Jews who do not want their children raised in a congregation that is more like a Pentecostal church than a synagogue—and being from a relatively "high church" Protestant background myself I actually share their concerns. But that really has very little to do with dividing the Body of Messiah into two sub-segments: one Jewish and one for everyone else. Is there an under-discussed or avoided part of the equality issue that needs to be brought out? I think that there is. And this is an issue where our ministry has found some serious limitations within much of current Messianic Judaism, and the One Law and Two-House sub-movements.

A mutual submission ideology is one that is very simple to consider: the best that all of God's people have to offer is employed in the service of His Kingdom. It is based primarily in Ephesians 5:21: "be subject to one another in the fear of Messiah." Philippians 2:3-4 is also important: "Do nothing from selfishness or empty conceit, but with humility of mind regard one another as more important than yourselves; do not merely look out for your own personal interests, but also for the interests of others." Servicing the needs of someone else before those of yourself seems pretty straightforward to read. It can be said that if these principles are practiced in the home first, that the Body of Messiah as a whole will be effective, and will achieve great things for the Kingdom. If these principles are not practiced in the home, then something in the larger faith community will be off kilter.

Is there anything holding up the real emphasis on a mutual submission ideology for today's Messianics? There probably is, because the ideal setting stated in Ephesians 5:21 is to control our understanding of the relationship of husbands and wives in Ephesians 5:22-33 which follows. Even though I have frequently seen many who want to emphasize "Biblical submission," Ephesians 5:21 is frequently left out of most Messianics' reading of this passage. Consequently, both husband and wife are not often really encouraged to be co-leaders and co-decision makers of the family in today's Messianic world, in submission and service to one another; if anything, such a working together in unison can often be discouraged. And if this is the case with some of the closest of relations, then why would we even expect Jewish and non-Jewish Believers to be able to work in submission together in the Messianic movement, putting the other group's needs first?

The post-resurrection era is a new time definitively marked by a grand equality for all Messiah followers (cf. Galatians 3:28; contra. t.Berachot 6:18), and one where we are to be most concerned about working together in Him and sharing the good news, than making sure that our distinctions are strictly and rigidly maintained. The religious culture where what makes us different rather than what brings us together, is more important and what is emphasized, is reminiscent more of the pre-resurrection era of sin and death (cf. Romans 5:17-18). Distinctions among Believers do naturally exist and are not abolished—but the emphasis for Messiah followers is to be people standing side-by-side and shoulder-to-shoulder in the tasks of God's mission. We are not to make the significant effort to always point such differences out in order to make ourselves, or one group, better and vastly superior to everyone else. Yet, the religious culture where differences among people are more important than the common faith we share in the Messiah of Israel—is one which sadly dominates wide sectors of the broad Messianic movement.

If there can be a mutual submission ideology in place in the Messianic movement, then not only can the needs of Jewish Believers be recognized, but the needs of non-Jewish Believers can also be recognized. If husband and wife work together as co-leaders of the home, then on a larger scale both Jewish Believers and Believers of diverse ethnicities should be able to work together in a distinct Messianic environment. While the Messianic congregation might have a style of worship and liturgy more like the Jewish Synagogue, the way body ministry and intercessory prayer are conducted may be more like evangelical Christianity. The positive and spiritually edifying traits of the Messianic movement's shared Jewish and Christian heritage can work together for the interests of all in God's Kingdom.

excerpted from Acts 15 for the Practical Messianic, pp 170-171




posted 25 August, 2014 to

Facebook



What happens in a religious culture that emphasizes distinctions first, rather than common faith and belief in the Lord Yeshua? What will commonly be manifest in such an environment are rivalry, suspicion, self-superiority, factionalism, and division, to be then followed by resentment and bitterness. One's presumed closeness to God will be based on ethnic, socio-economic, and gender differences. Yet, the Holy Scriptures are clear that closeness to God is dependent upon a person's spiritual maturity and commitment to draw near(er) to Him. Psalm 40:26 should remind us, "Let all who seek You rejoice and be glad in You; let those who love Your salvation say continually, 'The LORD be magnified!'" Access to God is freely available to all people.

The definite advantage of a mutual submission ideology, as promoted by evangelical Christian egalitarians, is one where the backgrounds of all Believers are valued, and where contribution to the vitality of the assembly and the mission of God is encouraged—not one group lording a superior status over another. A mutual submission ideology is to encourage love and acts of mercy of brothers and sisters toward one another, which is to then be manifested toward one's fellow human beings who currently do not know the Messiah Yeshua as Savior. Mutual submission requires us to put ourselves in the place of another, as opposed to individuals making themselves the so-called center of the universe.

excerpted from

Biblical Equality and Today's Messianic Movement

, p 26



posted 22 August, 2014 to Facebook

...Any non-Jewish Messianic should be able to attest to the great beauty and richness of not only the Jewish people and their culture, but of the wide diversity of Jewry as well. However, non-Jewish Torah obedient people do, at times, think that they must live as though they were ethnically and culturally Jewish—and in the process they forget many of the virtues of their own background, and will even find themselves violating the Fifth Commandment (Exodus 20:12; Deuteronomy 5:16).

While certainly needing to be reformed and influenced by a Biblical ethos, various types of clothing, cuisine, music, artwork, entertainment, architecture, and even literature—from a huge array of world cultures—should not all be synthesized to look and feel like that found in global Jewry. The Body of Messiah can—after all—be viewed as a tossed salad, and not at all as a melting pot. I myself am a huge fan of Jewish tradition and culture, and know that it benefits Messianic congregations and assemblies—of both Jewish and non-Jewish Believers—the world over. Yet is is obvious from how I live my life that I am no "Jewish wannabe," even though I do consider myself a citizen of an enlarged Kingdom realm of Israel in Messiah Yeshua....

I, J.K. McKee, am fairly comfortable in my identity not just as a non-Jewish Believer generically, but someone who is a Scottish American (among other nationalities), a Southern American, and who still has a high regard for his Protestant forbearers. Obviously, people who know me from my writings, know that I have defended the validity, relevance, and edifying spiritual value of mainline Jewish traditions, I have explained and lauded their importance, and I have talked about many aspects of Jewish culture by which I have personally been blessed and enriched as a part of Messianic congregations and fellowships. In addressing some of the life cycle and living preference issues, where many Messianic Jews feel like who they are is being crowded out—I hope that I have conveyed the point that am not trying to live as though I were a cultural Jew, robbing Jews of a wide degree of their distinctiveness. In a diverse Messianic congregation on Saturday morning for Shabbat, where I am in attendance, people are generally aware that a big, tall man from the nations, is among them. When they come to visit me in my ministry office, they are not at all shocked to see many Jewish books and Christian books; they are more surprised to see the many family mementos and relics across many years decorating the place rather than Judaica items.

Obviously, there are many issues to be probed and explored—especially lifestyle issues—where the Bible, Jewish tradition, Jewish culture, and the backgrounds of many other people within the Messianic need to be respected and honored. Many non-Jewish Believers, in their quest to be Torah observant, would only feel compelled to cross over into the realm of trying to live as though they were ethnically and culturally Jewish in most, if not all aspects of their lives, unless they were somehow made to feel that their own background should be disrespected. This is one of the reasons why I am so busy in ministry work, as it is my hope and intention to provide respectful, edifying solutions to our challenges—and above all see that all of us are appropriately honored for who we are as human beings made in God's image (Genesis 1:26). Being Torah obedient for a non-Jewish Believer does not mean that all of the strengths and virtues of his or her background should get tossed away. Likewise, being in a diverse Body of Messiah does not mean that Jewish Believers have to give up all of their unique cultural extra-Biblical practices, which helps to define and identify them as Jews. How we allow for unity and diversity, at the same time, is not going to be easy in the short term.

excerpted from Chapter 19 of the Messianic Torah Helper, "Considering Messianic Jewish Fears of Replacement and Irrelevance," pp 343-345

posted 21 August, 2014 to
Facebook
Is it at all possible to offer Bible readers and interpreters,
a feasible, non-supersessionist alternative,
meaning a non-replacement theology alternative, to either dispensationalism or bilateral ecclesiology? It is possible to present an alternative to many individual people in the current Messianic community. Because of the complicated religious politics of today's Messianic movement, it is likely not too possible among various leaders and persons of note, in the current generation.
Any non-supersessionist alternative of
ecclesiology,
the study of God's elect, which is to be presented, has to recognize three valid points:
1. The establishment of the State of Israel in 1948 was according to Bible prophecy (Isaiah 66:8), as is the return of scores of Jewish people to the Land of Israel. Non-Jewish Believers have a Biblical responsibility and duty to support the State of Israel, and stand up against anti-Semitism and anti-Judaism in our world.
2. Ethnic Jewish people or ethnic Israelites
alone
, have a Biblical right to permanent residence within the Holy Land (cf. Joshua chs. 15-21; Ezekiel 47:13-48:35), with a few small exceptions likely only determined following the return of Yeshua (cf. Ezekiel 47:22-23).
3. Non-Jewish Believers in Israel's Messiah are to be regarded as incorporated into an expanded or enlarged Kingdom realm of Israel (Amos 9:11-12; Acts 15:15-18), rightly considered to be the Commonwealth of Israel (Ephesians 2:11-13) or the Israel of God (Galatians 6:16), specifically likened unto the wild branches of Israel's olive tree (Romans 11:16-24).

posted 20 August, 2014 to

Facebook



Romans ch. 14 is one of the most difficult parts of the Bible for contemporary Messianics to understand. Does the Apostle Paul really consider things like the kosher dietary laws, Sabbath, and appointed times to be adiaphora or matters indifferent? Is Romans ch. 14 an abstract essay, which can then be applied to the music people listen to, or the movies they watch? Or, is Romans ch. 14 instruction appearing in a real letter, with concrete circumstances in view?

Over the next four weeks, we will be analyzing the complexities of Romans ch. 14. We will not be assuming that the discussion over eating and sacred days is something abstract--but rather that various incidents have arisen among the Roman Messiah followers at their fellowship meal times, requiring some admonitions. There is nothing in the text, as we will see, and as various examiners interject, which requires us to conclude that kosher, Sabbath, and the appointed times are now "out."

This evening's Wednesday Night Bible Study podcast will begin with Romans 14:1-4!



posted 19 August, 2014 to

Facebook
The inclusion of those from the nations in the Body of Messiah, as noted by James the Just, was predicated on the basis of "the words of the Prophets agree" (Acts 15:15). While including the oracle of Amos 9:11-12 quoted thereafter (Acts 15:16-18), many more Tanach prophecies involving the nations turning to Israel's God and people, had to have been in his mind. We see no forced Torah observance of the nations, as was sought by some (Acts 15:1, 5), because the course of prophecy instead needed to be fulfilled. This would have involved oracles like Micah 4:1-3 and Isaiah 2:2-4, about the nations coming to Zion to be taught God's Law. It surely involved Joel 2:28 and kol-basar... or "all flesh" (RSV) receiving God's Spirit (Acts 2:17-21). Consequently, a major work of God's Spirit is to supernaturally write His Instruction on the hearts and minds of His people, as part of the New Covenant (Jeremiah 31:31-34; Ezekiel 36:25-27; Hebrews 8:8-12; 10:16-17). No one, even Jewish Believers, needed to be forced to obey God's Law—when the supernatural compulsion of His own Spirit can work absolute wonders. For, only the Spirit imbuing a heart and mind, can enable transformed men and women to truly have love for God and neighbor.
While there is every indication in the Messianic Scriptures, that the Apostles believed that the righteous from the nations were participants in Israel's restoration along with them—there is no indication that the nations could participate in every single aspect of such restoration. They were part of an enlarged Kingdom realm of Israel, with a restored Twelve Tribes at its center, and with the borders of Israel expanding themselves, as envisioned by the Tabernacle of David oracle appealed to by James the Just (Amos 9:11-12). Those of the nations would doubtlessly be welcome to visit the Land of Israel and express honor and respect to different sites of importance—but the territory of Israel's twelve tribes for permanent residence, was largely to be reserved for ethnic Israelites alone. While the new, non-Jewish Believers in the First Century would have to be purged of their paganism, there would still remain ethnic distinctions between Jewish, Greek, and Roman Believers. There would also still remain various cultural distinctions, simply by virtue of Greek and Roman Believers being conditioned by the geography and climate of diverse areas outside of the Land of Israel. While certainly needing to be reformed and influenced by a Biblical ethos, various types of clothing, cuisine, music, artwork, entertainment, architecture, and even literature, would certainly not all be synthesized to look and feel like First Century Israel or Second Temple Judaism.
excerpted from Are Non-Jewish Believers Really a Part of Israel?, pp 218-219

posted 18 August, 2014 to

Facebook
While Torah readers should not think that the native Israelite and ger/sojourner were exactly the same—the native Israelite and sojourner had far more in common than not. R.J.D. Knauth astutely observes how "The resident alien in pentateuchal law would seem generally to be envisioned to be subject to Israelite law, just as a native Israelite would be....[O]ne gains the distinct general impression that resident aliens were envisioned as being accorded equal treatment [by] the law (Lev 19:33-34; cf. Deut 24:14-15, 17-18), with only a few exceptions.".... ( "Alien, Foreign Resident," in Dictionary of the Old Testament Pentateuch, pp 30, 31).
There is not an exactness between the ger/sojourner and ezrach/native, but there is an approximate equivalence for these groups within Ancient Israel. The ger/sojourner ≠ ezrach/native Israelite, but the ger/sojourner ≈ ezrach/native Israelite. The ger/sojourner, who entered into Ancient Israel, was to take steady instruction from the Torah, to the point where he could be circumcised, keep the Passover, and be regarded as a native. Yet, the ger/sojourner entering into the community, even going through circumcision, could never totally be the same as the ezrach/native. Only a native born into Israel could legitimately claim the story of the Exodus and wilderness journey not just as a part of his spiritual heritage, but also his ethnic and cultural heritage. And, even though it is most obvious, the native, who was raised in a culture and environment of Torah adherence his entire life, had definite advantages over a sojourner who entered into the community of Israel in later life.
excerpted from
One Law for All: From the Mosaic Texts to the Work of the Holy Spirit
, pp 45, 46-47

posted 15 August, 2014 to

Facebook



There is little doubting the fact that the various promises and prophecies of the New Covenant (Jeremiah 31:31-34; Ezekiel 36:25-27) involve the restoration of Israel's Kingdom and a massive return of physical descendants of Israel home to the Promised Land. This has not happened fully in history. Yet if should be clear enough how the Apostolic Writings appeal to these words (Hebrews 8:7-13; 10:14-18; cf. Romans 8:1-4; Titus 2:14; et. al.) to emphasize the present availability of permanent atonement, forgiveness, and a supernatural transcription of God's Torah onto the hearts and minds of redeemed human beings.

Some people have issues not fully understanding the concept of realized eschatology: realities of the future age to come, breaking into the present evil age via the gospel. The essential core of the New Covenant is operative NOW; more is still on the agenda of salvation history.

Some people have issues of soteriology. They may think that the entirety of the New Covenant is future, including the promises of forgiveness and a supernatural transcription of God's Law--because they have never experienced it themselves!

What is the bigger issue? Needing some theological fine-tuning? Or, truly needing to experience the power of salvation manifested in the New Covenant promises?




posted 14 August, 2014 to
Facebook


Why is there so much internal strife and consternation in the broad Messianic world? Consider the stakes of what our faith community stands for! The trajectory we are aiming for is: "all Israel will be saved" (Romans 11:26). This involves a massive salvation of Jewish people turning to faith in Yeshua--AND the Second Coming of the Messiah Himself AND the consummation of the Messianic Age AND complete fulfillment of many, many prophecies. The enemy knows this, and wants to get us off on as many tangents as possible, away from the critical work of God's Kingdom.




posted 13 August, 2014 to

Facebook



Was Paul's writing to the Romans principally a theological treatise about his beliefs, or was it a letter both telling an audience about who he was *and* admonishing them for some of their issues? When the material of Romans ch 13 and submitting to the government is viewed with the latter in mind, then Paul addressing the Roman Believers potentially caught up in various, ancient taxation controversies, sheds some appropriate light on how this part of his letter has been misapplied in past history.

This evening's Wednesday Night Bible Study podcast will finish off our examination of Romans ch. 13!




posted 12 August, 2014 to

Facebook



The 2000s witnessed between three to five popular books, which were "carpet bombed" across the wide Messianic movement, espousing a One Law/One Torah ideology. While these publications did a degree of good, especially in exposing many non-Jewish Believers to their Hebraic Roots and Messianic Jews with some approaches of how to handle the mixed demographics of our faith community--these publications came up short as well.

Why did some of these publications come up short? It was not so much what they said, as much as what they did not say. Does advocating that non-Jewish Believers should keep God's Torah too, mean that they should live as culturally Jewish in all aspects of their lives? What about issues like what to do when served unclean things at a friends house? What if a job requires one to work on the Sabbath from time to time? Suffice it to say, many details surrounding what a One Law/One Torah approach would mean, in on-the-ground circumstances in the Twenty-First Century, never went through any sizable degree of troubleshooting.

This is a major reason why there is so much tension present today, in the Messianic community of the 2010s, when the issue of Jewish people, those from the nations, and the Torah come up. A third way to the issues that face us, where a wide degree of troubleshooting and exploration of details, has been conducted, is imperative.


posted 11 August, 2014 to

Facebook



The following is excerpted from the analysis of Acts 15:19-21 from the forthcoming Messianic Kosher Helper by TNN Press:

The place and intention of Acts 15:21 in the narrative of the Jerusalem Council convening, has certainly caused a great stir in the contemporary Messianic movement. There has frequently been too much rhetoric and posturing demonstrated, without enough probing of the Biblical text, the intention of the Apostolic decree, and the wider implications of Tanach prophecy being in play. There has been enough written on the Jerusalem Council and Apostolic decree, though, to discern that there are three general approaches to James' word, "For Moshe from generations of old has in every city those who preach him, being read in the synagogues every Shabbat" (HNV):

SUBSTANTIVE: the intention of the Apostolic decree was to only remind the new, non-Jewish Believers that both Jewish Believers and non-Believers hear the Torah of Moses taught every Sabbath in the synagogue, and that in order to fellowship with them, not being an unnecessary offense, some basic guidelines based in such a Torah needed to be followed

PRESCRIPTIVE/RESULTATIVE: the effect of the Apostolic decree, in issuing prohibitions to the new, non-Jewish Believers, was to not just stop such people from practicing things which the Jewish community would find offensive, but would naturally result in them seeking further instruction in the Torah, as the four requirements (15:20, 29) serve as gateways to understanding many of the Torah's other commandments; some sort of synagogue attendance and involvement would be necessary in order to access the Scriptures of Israel

IMPERATIVE-DIRECTIVE: the intention of the Apostolic decree was to state that not only were the four prohibitions based in the Torah of Moses, but that once adhered to, the new, non-Jewish Believers must go to the local synagogue for further instruction and direction


posted 08 August, 2014 to

Facebook



There is a huge amount of debate in contemporary Messianic Judaism over 1 Corinthians 7:17-24, and over whether a vocational calling of one's status in life, or a calling by God to salvation and sanctification, is principally in view. The linguistic connections between the Greek of 1 Corinthians 7:20 (en tē klēsei hē eklēthē) and Ephesians 4:1 (tēs klēseōs hēs eklēthēte), should point one in the direction of the calling or klēsis being a calling to salvation and sanctification (cf. 1 Corinthians 1:2). The orientation of this passage is also affected by rendering the verb menō as either a static "remain," or a more flexible "abide."

For a further examination, consult the FAQ on the TNN website, "
1 Corinthians 7:17-24
."



posted 07 August, 2014 to

Facebook



The statement made by the Apostle Paul, as it appears in a variety of English Bibles, to the non-Jews in Galatia contemplating ritual proselyte circumcision, is
:

"And I testify again to every man who receives circumcision, that he is under obligation to keep the whole Law" (Galatians 5:3, NASU).

For many, this statement seems straightforward: only natural born Jews and proselytes are expected or supposed to keep the whole Torah.

The challenge is, if this were the real gist of the verse, then why does the action of circumcision merit some kind of falling away from grace?

"You have been severed from Christ, you who are seeking to be justified by law; you have fallen from grace" (Galatians 5:4).

Might anything be changed if the Greek opheiletēs is rendered more literally as "debtor" (KJV/NKJV, American Standard Version)? Would not a proselyte going through traditional conversion be required to submit to curses and penalties of Torah breaking--curses and penalties from which Yeshua the Messiah has redeemed those who trust in Him (Galatians 3:13)? To become "a debtor to do the whole law" (YLT) is something very negative, and widely reflects a pre-salvation condition.

God's Torah is not supposed to be a debt performed by any of those in Messiah. As Paul himself would later say, "the requirement of the Law might be fulfilled in us, who do not walk according to the flesh but according to the Spirit" (Romans 8:4), as the Holy Spirit is to compel obedience to His Instruction.

For a further examination, consult the FAQ on the TNN website, "

Galatians 5:2-3

."

posted 06 August, 2014 to

Facebook



One of the most contentious, and misunderstood issues, in Paul's letter to the Romans, is his direction in ch 13 about submission to the government. Many throughout history have abused Paul's message to the point of where governmental laws in flat defiance to God's Law must be obeyed as obedience to God! A more targeted, contextual examination of ch 13, is going to be offered during the next two weeks, in terms of Ancient Roman taxation issues causing various challenges for the Believers.

Be sure to tune in to tonight's

Wednesday Night Bible Study

podcast on Romans 13:1-5!

posted 05 August, 2014 to Facebook

There are legitimate questions to be raised from Holy Scripture about the Divided Kingdom era in Ancient Israel, and the dispersions of both the Northern and Southern Kingdoms. There are a series of yet-to-be-fulfilled prophecies, involving the Northern and Southern Kingdoms of Israel as participants, still to be realized in future history (Isaiah 11:12-16; Jeremiah 31:6-10; Ezekiel 37:15-28; and Zechariah 10:6-10).

A few would consider those who think that a prophecy like the two-stick oracle of Ezekiel 37:15-28 is unfulfilled to be "Two-House." Others would consider it to just be eschatology, considering "Two-House" to instead be those who advocate that just about every non-Jewish Messianic is a descendant of the Ten Lost Tribes, and who generally has a negative disposition toward both Judaism and Christianity.

This is an issue on which the bulk of today's Messianic community, has not been able to avoid extremes. Resolution is going to be needed, which is fair to the text, and can avoid unnecessary and unprofitable speculation.

Be sure to get a copy of the TNN Press publication Israel in Future Prophecy, for a candid and open discussion about this issue:

posted 04 August, 2014 to Facebook

There are a variety of Torah passages that use terms like "one law" or "one statute" applying (i.e., Exodus 12:48-49; Leviticus 7:7; 24:22; Numbers 9:14; 15:15-16, 29-30), in certain circumstances, for the native and sojourner in Ancient Israel. These are supportive of an ideology, whereby all of God's people today should be submissive to His Instruction.

A majority in the One Law/One Torah sub-movement would say that God's Torah is a Covenant Obligation for all of His people. A ministry like Outreach Israel and TNN Online would say that as a part of the Holy Spirit being poured out upon "all flesh" (Joel 2:28), that the Spirit will supernaturally transcribe the commandments onto the hearts and minds of the redeemed, as a part of the promised New Covenant (Jeremiah 31:31-34; Ezekiel 36:25-27). This would be a model considered to be Supernatural Compulsion.

What this can mean, however, is that the pace of the Holy Spirit imbuing a Torah ethic upon redeemed men and women, will be faster for some, and slower for others. Far from any of us trying to "be" the Holy Spirit, we instead have the responsibility to facilitate Messianic fellowships where people can grow in the Lord, and where all are loved and honored.

Some might say that this is a modification of the One Law ideology popularized in the 2000s. Some might say that this is a "One Law lite" way of looking at things. And, some might say that a Supernatural Compulsion ideology--while friendly to some One Law principles--should stand out as different.

Many of these, and related issues, are addressed in the Messianic Torah Helper (550 pages) by TNN Press:

posted 01 August, 2014 to

Facebook



Not too infrequently, outsiders looking at Outreach Israel Ministries and TNN Online will say that we are "This Label" or "That Label." Usually, this is intended to be pejorative--and may even take place without any consultation with our

Statement of Faith

, much less any of our other materials.

If our ministry choice is at all to be honored by others in the Messianic world of ideas, we would consider ourselves an
egalitarian Messianic ministry
, promoting an inclusive and welcoming faith community. We are a ministry which regards both Jewish and non-Jewish Believers in Messiah Yeshua to be a part of the Commonwealth of Israel (Ephesians 2:11-13, 19; 3:6), and which advocates a mutual submission ideology (Ephesians 5:21; Philippians 2:3-4). We fully affirm that all Messianic Believers, Jewish and non-Jewish, male and female--are complete equals in the eyes of the Lord (Galatians 3:28; Colossians 2:11)--and should be encouraged to develop all of their gifts, talents, and skills as is proper in Him. We also believe that the Messianic movement's shared spiritual and theological heritage in the Jewish Synagogue and Christian Church, must be steadfastly honored.



---
SEARCH THIS SITE
---

: NEW:
2014 Book
and Resource
Catalogue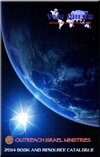 : ORDER NOW:
NEW PAPERBACK
AND EBOOK
Messianic
Torah Helper
: ORDER NOW:
NEW PAPERBACK
AND EBOOK
James for the
Practical Messianic

: ORDER NOW:
NEW PAPERBACK
AND EBOOK
Moedim:
The Appointed Times
for Messianic Believers