: MAIN
: STATEMENT OF FAITH
: ABOUT THE EDITOR
: Facebook
: Twitter
: THEOLOGY ARTICLES
: FAQ
: BIBLE STUDY
: TORAH READINGS
: HEBREW/GREEK FONTS
: PRODUCTS (OIM)
: Books
: Commentaries
: eBooks
: THEOLOGICAL
RESOURCES
: SUPPORT (OIM)
: CONTACT US
: COPYRIGHT POLICY
: OUTREACH ISRAEL
: YOUTUBE CHANNEL


---
| | | |
| --- | --- | --- |
| in signing up to list, make sure that support@outreachisrael.net and info@tnnonline.net are not on your blocked list! | | |
---
In an effort to expand our outreach to the masses who are searching for and needing Messianic instruction, we are now offering online Bible studies, delivered by TNN Online editor J.K. McKee. Every Wednesday a new teaching which deals with pertinent topics for today's Messianic Believers will be presented. For the most part, these studies will be focusing on specific books of the Bible, but may from time to time deal with critical subjects as well.
The online Bible studies are all pre-recorded and quite easy to access as MP3 files. This is much easier than having to log in at a preset time into PalTalk. These MP3 files can be listened to from your computer, or downloaded to an MP3 player or compatible CD player.
Click here to access audio teachings
---

MAY 2015
---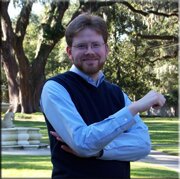 Dear Friends:
While I have been extremely busy this past month, I cannot say that I have been "overwhelmed," as I have been pacing myself with the two major projects I have been coordinating for 2015: the 1 Corinthians Bible study and the Messianic Sabbath Helper. I have presently completed commentary through 1 Corinthians ch. 8 (half the epistle), and am steadily working through the Tanach passages for the Messianic Sabbath Helper. Of course, beyond these two assignments, there are additional Future Projects in various stages of planning and completion.
The biggest highlight of the past month has been for me to interact with many of you on my new Facebook Author profile facebook.com/JKMMessianic and Twitter feed @JKMMessianic. I have also, as a result, been posting regular YouTube video podcasts at youtube.com/tnnonline, before the Wednesday Night Bible Study audio podcast. The future of much of the Messianic movement, for better or for worse, is tied up in a proper utilization of social media. Many of the interactions I have had, employing some of these tools, have certainly been positive! At the same time, some of them have indicated how much of the work I have done, and am in the process of doing, is well-needed and long overdue. There are ideas and concepts circulating around the broad Messianic movement, which need to be reigned in—with a great deal of reason and fairness not often prevailing.
As I have embarked upon using Facebook and Twitter on a level which I have never used them before, I am reminded about some of the history of the TNN Online website, which started all the way back in August 1997. It did indeed start as "The Tribulation News Network Online," and later had to transition to the more general "Theology News Network Online" or TNN Online. The website has compiled a wide amount of information on theological issues germane to the broad Messianic community: articles, FAQs, books, and commentaries. Yet, while we have always used the Internet as our primary vehicle of communication, the "online" part of TNN Online has really become important and far more conscious with the social media vehicles available to us via Facebook, Twitter, and YouTube. Our place as a cross-examining voice (Proverbs 18:17) is well needed in this hour!
It is my sincere hope and prayer that the hard work we have done—with the wide amount of resources we have produced—will pay off in bringing resolution to many of the issues people in our faith community, are discussing and debating.
Until next month…
J.K. McKee

















10 APRIL, 2015
New J.K. McKee Author Page and Twitter

Over the past eight months or so, I have been posting one to two paragraph updates on our

Outreach Israel Ministries Facebook

page, and then reposting them on our main websites, pretty much every business day. While this has been useful, I believe more is going to be accomplished with the

new personal Facebook page

I have just set up for myself, and with it an interconnected

Twitter feed

.

I spend the bulk of my day at the computer, and have little difficulty responding to posts or inquiries in a pretty timely way. When I am out running errands, I have an iPhone on a holster. I have a lot to say, but more importantly, I have a lot already written that needs a wider degree of exposure among Messianic people. While I have been the person you have interacted with on the Outreach Israel FB like page, with this new J.K. McKee author page, you can know for certain that it is me.

I encourage all of you to friend me as soon as you can--before the 5,000 friend limit kicks in!

JKM



facebook.com/JKMMessianic

@JKMMessianic
---
SEARCH THIS SITE
---

: NEW:
2015 Book
and Resource
Catalogue
: ORDER NOW:
NEW PAPERBACK
AND EBOOK
Torah In the Balance,
Volume II

: ORDER NOW:
NEW PAPERBACK
AND EBOOK
Romans for the
Practical Messianic
: ORDER NOW:
NEW PAPERBACK
AND EBOOK
Messianic
Kosher Helper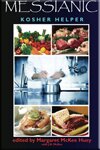 : ORDER NOW:
NEW PAPERBACK
AND EBOOK
Messianic
Torah Helper
: ORDER NOW:
NEW PAPERBACK
AND EBOOK
James for the
Practical Messianic