: MAIN
: STATEMENT OF FAITH
: ABOUT THE EDITOR
: THEOLOGY ARTICLES
: FAQ
: BIBLE MESSAGES
: BIBLE STUDY
: TORAH READINGS
: HEBREW/GREEK FONTS
: PRODUCTS (OIM)
: Books
: Commentaries
: eBooks
: THEOLOGICAL
RESOURCES
: SUPPORT (OIM)
: CONTACT US
: COPYRIGHT POLICY
: OUTREACH ISRAEL
: YOUTUBE CHANNEL



---
| | | |
| --- | --- | --- |
| in signing up to list, make sure that support@outreachisrael.net and info@tnnonline.net are not on your blocked list! | | |
---
In an effort to expand our outreach to the masses who are searching for and needing Messianic instruction, we are now offering online Bible studies, delivered by TNN Online editor J.K. McKee. Every Wednesday a new teaching which deals with pertinent topics for today's Messianic Believers will be presented. For the most part, these studies will be focusing on specific books of the Bible, but may from time to time deal with critical subjects as well.
The online Bible studies are all pre-recorded and quite easy to access as MP3 files. This is much easier than having to log in at a preset time into PalTalk. These MP3 files can be listened to from your computer, or downloaded to an MP3 player or compatible CD player.
Click here to access audio teachings
---

APRIL 2014
---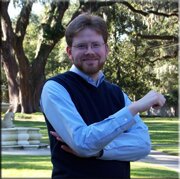 Dear Friends:
It is really hard to believe that the first three months of 2014 have passed by so quickly! My attention has been heavily focused, as you can expect, on plowing through our Romans Bible Study, and in making continual progress on the Messianic Kosher Helper. I am certainly pleased to report that I am now working through my notes on Romans ch. 10, and that the Tanach passages relating to the kosher dietary laws are now finished! We still have quite a ways to go for each of these publications to be released, though.
Be sure to take a look at this month's edition of Outreach Israel News. There is an excerpt from the forthcoming Messianic Kosher Helper on Ezekiel 4:9-17, which many of you will find enlightening! When you see it, notice how detailed the level of engagement is with the topic of kashrut. When completed, this book is going to set some new standards for the Messianic community—certainly with how thorough things need to be in how we approach various subjects, whether they be Torah related or not.
This is a time, and this is a year, when it has become clearer to me—perhaps more than ever before—that things are going to be increasingly more complicated for the broad Messianic movement. Religious politics, posturing, and maneuvering are not going to ever go away. Those of us who strive to be mature adults, have to take a much harder and more difficult road in addressing the issues that face us. As is seen with the projects that sit before Outreach Israel Ministries and TNN Online: we have to address the issues from the text of Holy Scripture. Whether it be via a commentary on a book of the Bible, which might take a year or so to complete—or via an analysis book of a topic (like kosher)—this is how progress for the Kingdom of God gets made!
Until next month…
J.K. McKee
---
SEARCH THIS SITE
---

: NEW:
2014 Book
and Resource
Catalogue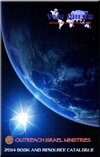 : ORDER NOW:
NEW PAPERBACK
AND EBOOK
Messianic
Torah Helper
: ORDER NOW:
NEW PAPERBACK
AND EBOOK
James for the
Practical Messianic

: ORDER NOW:
NEW PAPERBACK
AND EBOOK
Moedim:
The Appointed Times
for Messianic Believers