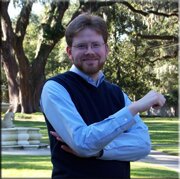 Dear Friends:
For the third week of June, I got to once again take a week off, as is our annual tradition, and spend a week with my extended family at Gulf Shores, AL. This is a time when I literally do nothing, and thankfully Gulf Shores 2014 was the first time in a long time, when I was able to not feel so overburdened and overwhelmed with current and future writing projects. I was able to look forward to the completion of current assignments, and the beginning of some new assignments, with a genuine sense of some "relief."
This is not to say that I did not do any spiritual or theological reflection on my vacation. This was the first year, in a good long while, that I seriously began to consider a few of the (significant) things that makes a ministry like Outreach Israel and TNN Online different, among others in the broad Messianic world. What are some of the things that guide our ideology and views, always keeping us busy, and always looking for the next challenge? The admonition of 1 Peter 3:15 is surely important: "Always be prepared to make a defense to any one who calls you to account for the hope that is in you" (RSV).
One of the things which I can put a label on today, is that our ministry definitely adheres to a philosophy of constant renewal. Unlike some others, who would have stopped writing articles, books, and other analyses a long time ago—we are very much aware of how one project seems to naturally lead to another project, or at least will cause us to open up a file on a particular topic or issue. I remember all the way back in 2008 when I was conducting the study on Ephesians for the Wednesday Night podcast, and how it was not difficult to figure out, especially given Ephesians' relationship to and references made to Colossians, what the next study would be in 2009.
Constant renewal does not permit a teacher like myself to ever get "comfortable" or sit around, resting on his laurels. More has to be done. It is not difficult to detect much of the spiritual and theological tension present within the broad Messianic movement right now, and the decisive need for resolution on an entire array of issues. Unfortunately, much of the Messianic movement, in all of its diverse sectors and sub-movements, does not allow for an ethos or culture of academic freedom. Hence, even mentioning the presence of certain topics or issues, when a Bible passage is being analyzed, can get one censored or slapped down with a pejorative label. While many of the current leaders and teachers may continue to permit various forms of censorship, or limited discussion, to be the order of business—as I have said it before: the generation of young people in their 20s and 30s, of which I am a part, will not permit this to go on indefinitely. Such an order of business will inevitably be taken to task.
I was able to glean something highly important, from a book I read over my vacation, on Yeshua's statement, "Do not think that I came to bring peace on the earth; I did not come to bring peace, but a sword" (Matthew 10:34). How does one reconcile the seeming disparity with His previous word, "Blessed are the peacemakers, for they will be called children of God" (Matthew 5:9, NRSV)? The perspective we all need to be considering is how:
"What is the difference? Peacekeeping seeks to

avoid

conflict. Peacemaking seeks to

resolve

conflict. Peacekeeping serves to separate warring parties from one another. Peacemaking means laboring to transform warring parties into full allies. Perhaps most people learn the difference from their experience of family life" (Hugh Ross,

Navigating Genesis

[Covina, CA: Reasons to Believe, 2014], 218).
Providing or facilitating the environment that can create a lasting peace within the Messianic movement—and enable us to mature to be all the things that the Lord wants us to be—is going to require that some difficult statements be made, some self-critical evaluations be conducted, various concessions and admissions of previous error or limitation, and some people may even get proverbial "bloody noses." People will need to be very open to considering third, innovative solutions to the issues that we face.
Too much time and energy have been wasted on white papers and position statements espousing dogma, when not enough time and energy have been utilized to formulate doctrine. I cannot tell you how many times I have been told by some people that the quantity of work I am doing has to be the product of some sort of "Greek mindset"—when this sound byte is actually just being employed as a hollow excuse to justify laziness! We are almost half-way through the second decade of the Twenty-First Century, and I know how conscious I am aware of some growing pains on the horizon.
This Summer will see more progress made on the two writing projects I am coordinating: the commentary Romans for the Practical Messianic and the Messianic Kosher Helper. They are both en route to being completed sometime in the Fall, for both paperback and eBook release. And as usual, no one will be more happy to see than completed than me!
Until next month…
J.K. McKee