: MAIN
: STATEMENT OF FAITH
: ABOUT THE EDITOR
: THEOLOGY ARTICLES
: FAQ
: BIBLE MESSAGES
: BIBLE STUDY
: TORAH READINGS
: DAILY POSTS (FB)
: HEBREW/GREEK FONTS
: PRODUCTS (OIM)
: Books
: Commentaries
: eBooks
: THEOLOGICAL
RESOURCES
: SUPPORT (OIM)
: CONTACT US
: COPYRIGHT POLICY
: OUTREACH ISRAEL
: YOUTUBE CHANNEL



---
| | | |
| --- | --- | --- |
| in signing up to list, make sure that support@outreachisrael.net and info@tnnonline.net are not on your blocked list! | | |
---
In an effort to expand our outreach to the masses who are searching for and needing Messianic instruction, we are now offering online Bible studies, delivered by TNN Online editor J.K. McKee. Every Wednesday a new teaching which deals with pertinent topics for today's Messianic Believers will be presented. For the most part, these studies will be focusing on specific books of the Bible, but may from time to time deal with critical subjects as well.
The online Bible studies are all pre-recorded and quite easy to access as MP3 files. This is much easier than having to log in at a preset time into PalTalk. These MP3 files can be listened to from your computer, or downloaded to an MP3 player or compatible CD player.
Click here to access audio teachings
---

FEBRUARY 2015
---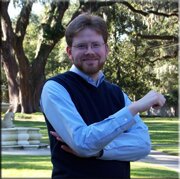 Dear Friends:
For the past month, my attention has been focused on two principal projects, the work of which has tended to remain fairly consistent.
In mid-January, we started the 1 Corinthians Bible study, which as to my knowledge will be the first ever, complete verse-by-verse study, on 1 Corinthians from a Messianic perspective. I try not to be annoyed with complicated passages and issues never having been addressed, in detail, by various people in our faith community. I instead just look at 1 Corinthians as an opportunity to make a difference, and to plow a new field. I am presently in the middle of putting notes together for 1 Corinthians ch. 3, which means that the writing for this study is around a quarter complete. Of course, things will be getting more complicated around chs., 7, 8, 9, and 10!
The other year-long project, on which steady progress is being made, is the Messianic Sabbath Helper. At present, all of the attention is being focused on Part I, The Significance of Shabbat. Long before the release of what will be a massive resource, will come the five-chapter excerpt Shabbat: Sabbath for Messianic Believers, and the Shabbat Service for Messianic Believers. Both of these will be useful aids, and they will serve as a stop-gap measure for the array of TNN Press publications available. Even though we have written about the Sabbath many times, we do not at present have a paperback publication that deals specifically with Shabbat. Expect Shabbat: Sabbath for Messianic Believers to be available sometime this Spring. Only one more chapter has to be written for it!
Last year as I was coordinating and working through the Messianic Kosher Helper, I definitely felt a huge load upon me to see it completed—mainly because this was a topic that can get a huge number of Messianic people confused and upset, really fast. I do not have that same feeling about the Messianic Sabbath Helper for this year, even though there are surely important things to address about Shabbat far beyond where lighting candles or challah come from. I have actually been researching and writing in a somewhat "restful" manner, even though a great deal of material does have to be sorted through. While I have been annoyed in the past that we did not have anything comprehensive ready about the Sabbath, I now know with all of the things I am compiling that it had to wait, and that we will release something when completed that will aid many, on many different critical levels.
Until next month…
J.K. McKee


Our Facebook like group has updates and posts
that are not sent out to the normal e-mail list.
FACEBOOK POSTS ARCHIVES

posted 02 March, 2015 to Facebook

This past week I completed the fifth and final section for the five-chapter mini-book,

Shabbat: Sabbath for Messianic Believers

, a planned excerpt from the much larger

Messianic Sabbath Helper

, due out later in 2015. This publication will fill a major gap, as we have not had a resource available on Shabbat since we started our paperback printing project in 2009.

Shabbat: Sabbath for Messianic Believers, should be available sometime subsequent to Passover.




posted 27 February, 2015 to

Facebook



I have been an "observer" on Saturday morning, in the new members class at my local congregation. As an observer, I have been able to hear many questions posed by those going through the workbook, and comments made by attendees. My pattern is not to generally interject statements, but instead to make mental notes.

Suffice it to say, many of the things that Outreach Israel and TNN Online have been producing over the past ten to thirteen years are well-needed! We do not produce books so we can make money. We write things so that we can provide a lasting legacy to today's Messianic movement, and its emerging theology and spirituality.




posted 26 February, 2015 to

Facebook



Anyone who has been a part of the contemporary Messianic movement over the past decade or so, knows that our collective understanding of the Apostolic Scriptures is not where it should be. But are you aware of how our understanding of the Tanach is even more where it should not be?

Today's featured publication,

A Survey of the Tanach for the Practical Messianic

, is the only substantial introduction that exists for today's Messianic people, into the controversies, but also deep richness, of the Hebrew Scriptures. This resource is a must-have for your library, if you really want to gauge the Messianic movement's strengths and weaknesses with the Old Testament.




posted 25 February, 2015 to

Facebook



This evening our Bible study will be considering 1 Corinthians 2:1-6. How important is it for readers of 1 Corinthians to not just recognize that the God of Israel, His power, and His wisdom are superior to all human power and wisdom--but that the admonitions issued to the Corinthians, were done with the explicit intention of contravening some Greco-Roman philosophical views? Modern Western people do not really live in a society today where eloquent speech and rhetoric are what makes one a "superstar." The First Century Corinthians lived in a society where the right words and ideas made you "something."




posted 23 February, 2015 to

Facebook



In the late 1990s, throughout the 2000s, and now into the 2010s, the Messianic community largely grew as a consequence of large numbers of non-Jewish Believers embracing their Hebraic Roots and a lifestyle of Torah obedience. Much of this has been good, as such people have started to live more like Messiah Yeshua and His first followers. Much of this has also not been good, as it has been associated with a great deal of sensationalism, fundamentalism, and anti-Jewish sentiment.

Our collective Messianic movement needs a wide amount of troubleshooting, on many different levels, related to "Torah." Today, we are featuring one of TNN Press' most overlooked publications, the

Messianic Torah Helper

. This resource is specifically designed to address a variety of the subjects related to God's Law, which often are raised by Messianic people, but go frequently unaddressed.




posted 19 February, 2015 to

Facebook



One of the biggest contemporary controversies that has faced today's Messianic movement--with little fair-mindedness demonstrated--has been the debate over the "Two-House teaching." The basic issue actually surrounds the completion or non-completion of prophecies like Ezekiel 37:15-28. Unfortunately, Two-House supporters have a broad tendency to make insupportable and overly-speculative claims about the Northern Kingdom of Israel. Messianic Jewish position papers have tended to address their problematic behavior, rather than analyze the Bible passages of importance.

Today's featured publication,

Israel in Future Prophecy: Is There a Larger Restoration of the Kingdom to Israel

?, intends to provide some preliminary resolution to this issue.




posted 18 February, 2015 to

Facebook



This week we will be finishing up our examination of 1 Corinthians ch. 1. If you are like me (JKM), opening up this letter, trying to probe it for both ancient significance and relevance for Twenty-First Century Messianic people--this has been interesting to say the least.

It has already been observed how a letter like 1 Corinthians records problems--for all Believers since--that the Corinthians themselves would probably have not wanted broadcast to the generations! Even with an ancient divide, how relevant is this letter for Believers today?




posted 17 February, 2015 to

Facebook



As a writer and teacher, I (JKM) have been quite open and forthright about my egalitarian convictions. A common mistake about evangelical egalitarians is that they believe that all differences between people have been abolished in the Messiah, which is an untruth. We believe that in the post-resurrection era, the equality lost at the Fall between Adam and Eve has been restored.

Differences do exist among God's people. But, differences among people are not as important in comparison to what Yeshua has accomplished in being sacrificed for human sin. Our unity as Believers is predicated upon our common faith, not our human differences.




posted 16 February, 2015 to

Facebook



There are some huge issues that divide people in the Messianic movement, which we will surely need some resolution on in order to move forward and achieve God's objectives. Does God have one or two groups of elect? Are the chosen of God Israel and the Church? Or, do the chosen of God compose an enlarged Kingdom realm of Israel--with a restored Twelve Tribes at the center, and expanded borders to incorporate the righteous from the nations?

Much of this is addressed in today's featured publication:

Are Non-Jewish Believers Really a Part of Israel?






posted 13 February, 2015 to

Facebook



Long before the release of what is anticipated to be a massive Messianic Sabbath Helper, will be the release of the mini-book Shabbat: Sabbath for Messianic Believers. This will be a five-chapter excerpt from Part I. Released along with this will be Shabbat Service for Messianic Believers, including the liturgy for an Erev Shabbat home dinner, a morning Shabbat service, and Havdallah.

Only one chapter and the Shabbat Service publication are all that remain to see these two titles released this Spring!




posted 11 February, 2015 to

Facebook



After four weeks of having examined Acts 18:1-18 and being introduced to the letter of 1 Corinthians, this week we will begin the examination of its actual contents! This week's study will be focused on 1 Corinthians 1:1-13, where we will get a feel for the Apostle Paul's relationship with the Corinthians, as well as some of the problems that had erupted in the city among the Messiah followers.




posted 10 February, 2015 to

Facebook



As I have been compiling data on the Messianic Sabbath Helper, one statement I encountered in the Dead Sea Scrolls stated, "Any living human who falls into a body of water or a cistern shall not be helped out with ladder, rope, or other instrument" (CD 11.16-17). So, is someone in the Qumran community fell down a well, rescue could not be made until Shabbat was over.

I got locked in my office late Saturday afternoon, due to a faulty doorknob which will need replacing. Thankfully, we got the door open long before Shabbat was over!




posted 09 February, 2015 to

Facebook



I apologize for not having written some of these daily posts for a few weeks, but now that the

1 Corinthians study

is underway, and the ongoing

Sabbath writing

is also proceeding--I am going to try to "do better."

If you have not already, do peruse the

Future Publications

section of the TNN Press site. This will keep you posted on some of the things that we will be coordinating this year, with plans already shaping up for 2016 assignments.



---
SEARCH THIS SITE
---

: NEW:
2015 Book
and Resource
Catalogue
: ORDER NOW:
NEW PAPERBACK
AND EBOOK
Torah In the Balance,
Volume II

: ORDER NOW:
NEW PAPERBACK
AND EBOOK
Romans for the
Practical Messianic
: ORDER NOW:
NEW PAPERBACK
AND EBOOK
Messianic
Kosher Helper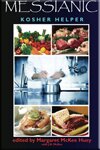 : ORDER NOW:
NEW PAPERBACK
AND EBOOK
Messianic
Torah Helper
: ORDER NOW:
NEW PAPERBACK
AND EBOOK
James for the
Practical Messianic