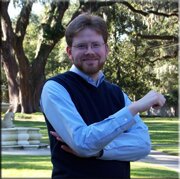 Dear Friends:
This past month, my thoughts have been widely focused toward some of the significant projects that I talked about in the previous update written for January 2014. While ambitious for the next few years, reality has to then set in, and the daily work of seeing what can actually be accomplished in human time makes you realize that things might take a little longer than expected!
The Wednesday Night Bible Study continues through the Epistle to the Romans, with me presently (07 Feb) in the process of completing my commentary on ch. 7. So, the Romans study is almost half-way completed—but we are about to enter into those areas of the letter, like chs. 9-11 or ch. 14, which have some "complicated passages" for today's Messianic people. This means that there will not only be some areas where I will need to think long and hard, and inquire of the Lord what needs to be said—but that I will most especially be sorting through various opinions and perspectives which need to be brought to our attention.
For the immediate future this year, I will be coordinating the production of the Messianic Kosher Helper book—which is going to be much bigger than I originally thought! Part I of the book, "The Significance of Kosher," with three chapters still in process, is almost the size of our Messianic Winter Holiday Helper. Part II of the book, "A Theology of Eating and Kosher," which really will set this publication apart, is at present about 175 pages. This is where a long list of Bible passages, that involve eating, the kosher dietary laws, and their relevance are being addressed. This is also where there has been a widescale Messianic avoidance to detail, and where various leaders and teachers have been flat caught ignoring verses of the Bible, either informing readers about the topic of the dietary laws, or passages which may seem to disparage the dietary laws in some way. Regardless of what the specific circumstances are, here is the list of kosher-related passages (46 total) I am presently working through:
Genesis 1:29-30*
Genesis 2:16-17*
Genesis 7:1-2*
Genesis 9:2-4*
Leviticus 11
Leviticus 20:22-26
Deuteronomy 14
Exodus 23:19; 34:26*
Genesis 18:1-15*
Genesis 32:24-32*
Leviticus 3:17; 7:26-27; 19:26
Deuteronomy 12:16-24
Judges 13:4-7
1 Samuel 14:31-34
Isaiah 65:1-15
Isaiah 66:15-17
Ezekiel 4:9-17
Ezekiel 8:5-13
Ezekiel 22:23-31
Ezekiel 44:23-24
Hosea 9:1-4
Daniel 1:8
Ecclesiastes 2:24; 3:13; 5:18; 9:7
Matthew 5:17-19
Mark 7:1-23; Matthew 15:1-20
Mark 5:1-20; Matthew 8:28-34; Luke 8:26-39
Matthew 13:47-50
Luke 11:37-41
Acts 10:1-48
Acts 11:1-18
Acts 15:19-21
Romans 14
1 Corinthians 6:12-20
1 Corinthians 8
1 Corinthians 10:14-33
1 Corinthians 11:17-24
2 Corinthians 6:14-18
Galatians 2:11-14
Philippians 3:17-19*
Colossians 2:16-23*
1 Timothy 4:1-5*
Titus 1:14-16*
Hebrews 9:8-10
Hebrews 13:9-10
1 Peter 1:14-16
Revelation 2:14
I have placed an asterisk* by each of the passages I have already addressed (07 Feb). The level of analysis of these passages, while not overly-extensive, is similar to what is seen in TNN Press publications like The New Testament Validates Torah. And, if you did not notice it already, while most of these passages average at about half-a-dozen verses or so, some of them are complete chapters of Scripture. The present book file for the Messianic Kosher Helper is 355 pages, but it will easily exceed 500.
Even though what I have described might seem a bit overwhelming in terms of the volume—and I have had a few days when I have almost burned out—kosher is not an issue upon which my faith, nor should anyone's faith, rise or fall. But it is an issue which has many different components and avenues needing to be thoroughly explored and addressed. While many of these include Bible passages like "whose god is their appetite" (Philippians 3:19), there are also important aspects regarding all of the proposed reasons for kosher (i.e., health, avoidance of idolatry for Ancient Israel), as well as issues pertaining to bioethics and genetic engineering to be considered. Very few people in the broad Messianic movement would give a topic like kosher such an examination.
Please continue to keep us in your prayers. Your monthly support is greatly needed as we plow new fields of Messianic theology and apologetics!
Until next month…
J.K. McKee