: MAIN
: STATEMENT OF FAITH
: ABOUT THE EDITOR
: THEOLOGY ARTICLES
: FAQ
: BIBLE MESSAGES
: BIBLE STUDY
: TORAH READINGS
: DAILY POSTS (FB)
: HEBREW/GREEK FONTS
: PRODUCTS (OIM)
: Books
: Commentaries
: eBooks
: THEOLOGICAL
RESOURCES
: SUPPORT (OIM)
: CONTACT US
: COPYRIGHT POLICY
: OUTREACH ISRAEL
: YOUTUBE CHANNEL



---
| | | |
| --- | --- | --- |
| in signing up to list, make sure that support@outreachisrael.net and info@tnnonline.net are not on your blocked list! | | |
---
In an effort to expand our outreach to the masses who are searching for and needing Messianic instruction, we are now offering online Bible studies, delivered by TNN Online editor J.K. McKee. Every Wednesday a new teaching which deals with pertinent topics for today's Messianic Believers will be presented. For the most part, these studies will be focusing on specific books of the Bible, but may from time to time deal with critical subjects as well.
The online Bible studies are all pre-recorded and quite easy to access as MP3 files. This is much easier than having to log in at a preset time into PalTalk. These MP3 files can be listened to from your computer, or downloaded to an MP3 player or compatible CD player.
Click here to access audio teachings
---

AUGUST 2014
---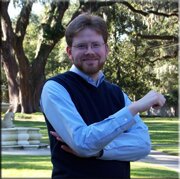 Dear Friends:
This past month has widely seen me cut down on the remaining work for the forthcoming Romans for the Practical Messianic commentary, and the Messianic Kosher Helper volume—and we are on schedule for a series of new releases in the late Fall to early Winter!
As things stand at the beginning of August, I am presently working through Romans 14, which will leave chs. 15, 16, and an Appendix on Acts 28:11-31 left. The Messianic Kosher Helper only has four more New Testament passages on eating, and two chapters, left to be written. With this publication, I cannot stress enough that there are now Bible passages on kosher, which are now finally being given the Messianic treatment they deserve. I trust that this past July, many of you availed yourself of some of the Bonus Teachings we excerpted as a preview from this, particularly the analysis on Mark 7:1-33 and Acts 10:1-48.
I know that many of you who interact with me privately, have certainly asked, or have at least thought: How do you do it? One of the reasons why you ask me this, is because you know that once Romans or Kosher is finished, that I will just move on to another project. This July, I made the point to pray about this, because I see a huge number of issues needing a Messianic book being written yesterday. The lack of documented, written material—and the volume required—can be something which can get me to go into a proverbial "tailspin." Recognizing that no single person can do "everything" all at once, I looked at my present list of things to do, I prioritized them, and I saw that there were still three or four things I had actually set out to begin in 2004-2005, which were much more important than a few of the more minor issues that I let unnecessarily annoy me.
Other than focus my attention on the Wednesday Night Bible study, I will be focusing my other attention on Future Projects like the Messianic Sabbath Helper, Torah In the Balance, Volume II, and Salvation on the Line: The Nature of Yeshua and His Divinity. Yes, I would like to coordinate some Messianic Helper volumes on issues like water immersion (baptism) or circumcision, and also be able to elaborate more fully on my convictions about mutual submission for Jewish and non-Jewish Messianic people. But right now, these other titles are of a little higher importance, because they were planned so long ago.
Until next month…
J.K. McKee


Our Facebook like group has updates and posts
that are not sent out to the normal e-mail list.
FACEBOOK POSTS ARCHIVES

posted 01 September, 2014 to Facebook

Nine years go, in September 2005, a major fiasco hit the broad Messianic community, with the release of a number of articles by Monte Judah of Lion and Lamb Ministries, in which he proceeded to argue that the Epistle to the Hebrews had an unreliable and inappropriate message for Messiah followers. While his rhetoric against Hebrews was strong, the general impression given was that its author did not know what he was talking about, and that Messianic people should remove Hebrews from their regimen of spiritual instruction.

The Hebrews incident, while exhibiting a very, very irresponsible approach to Bible teaching--actually did us more of a positive service than we might realize. It made many of us realize how behind the curve the Messianic movement was, in terms of its understanding of the Apostolic Scriptures, and the Bible as a whole--and how under-developed our approaches to difficult passages, traditionally interpreted as being anti-Torah, were also. It got me to produce the volume Hebrews for the Practical Messianic, and many more subsequent commentaries!



posted 29 August, 2014 to

Facebook



There are a huge array of pressure and tension issues in the Messianic movement. These include, but are not limited to: the salvation and redemption of the Jewish people, non-Jewish Believers embracing their Hebraic Roots, the validity of God's Torah in the post-resurrection era, the nature of Yeshua, and the unity and value of all in the Body of Messiah.

A widely unrecognized or even unknown point of tension regards the composition and reliability of Holy Scripture. For the most part, the broad Messianic movement has tended to take a rather simplistic and somewhat fundamentalist view of the composition of the Biblical books. While a major part of this is due to the lack of commentaries produced from a Messianic perspective, another major part is simply wanting to ignore or dismiss presumed "controversies" that can divide Believers. Yet, being a little more cognizant of controversies and debates going back a century or more, is going to need to take place, as we mature forward as a faith community.



---
SEARCH THIS SITE
---

: NEW:
2014 Book
and Resource
Catalogue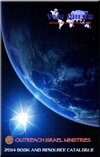 : ORDER NOW:
NEW PAPERBACK
AND EBOOK
Messianic
Torah Helper
: ORDER NOW:
NEW PAPERBACK
AND EBOOK
James for the
Practical Messianic

: ORDER NOW:
NEW PAPERBACK
AND EBOOK
Moedim:
The Appointed Times
for Messianic Believers