: MAIN
: STATEMENT OF FAITH
: ABOUT THE EDITOR
: THEOLOGY ARTICLES
: FAQ
: BIBLE MESSAGES
: BIBLE STUDY
: TORAH READINGS
: DAILY POSTS (FB)
: HEBREW/GREEK FONTS
: PRODUCTS (OIM)
: Books
: Commentaries
: eBooks
: THEOLOGICAL
RESOURCES
: SUPPORT (OIM)
: CONTACT US
: COPYRIGHT POLICY
: OUTREACH ISRAEL
: YOUTUBE CHANNEL



---
| | | |
| --- | --- | --- |
| in signing up to list, make sure that support@outreachisrael.net and info@tnnonline.net are not on your blocked list! | | |
---
In an effort to expand our outreach to the masses who are searching for and needing Messianic instruction, we are now offering online Bible studies, delivered by TNN Online editor J.K. McKee. Every Wednesday a new teaching which deals with pertinent topics for today's Messianic Believers will be presented. For the most part, these studies will be focusing on specific books of the Bible, but may from time to time deal with critical subjects as well.
The online Bible studies are all pre-recorded and quite easy to access as MP3 files. This is much easier than having to log in at a preset time into PalTalk. These MP3 files can be listened to from your computer, or downloaded to an MP3 player or compatible CD player.
Click here to access audio teachings
---

MARCH 2015
---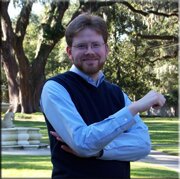 Dear Friends:
It is really hard for me to believe this, but ten years ago in 2005 I had just finished my first month at Asbury Theological Seminary. I have purposefully not spoken that much about my seminary experiences, often because Messianic people tend to have a very ambivalent to negative view of theological education. Usually they feel that people who get advanced theological degrees use them to act superior, and also as a way to enforce anti-Torah and anti-Israel views. In my six years since graduating with an M.A. in Biblical Studies, rather than focus people on how I "have a degree," I have instead tried to let my work speak for itself.
I have said this multiple times before, but the most impactful experience I had at seminary was in the early months, in the time I spent in the library. It was very intimidating seeing the many books, and especially commentaries, from a diversity of Christian, and even Jewish, perspectives. My impression was, The Messianic movement does not have anything like this. In July 2005, I started the Wednesday Night Bible Study podcast, which has helped immensely in seeing the various for the Practical Messianic commentaries produced. I learned a wide number of invaluable theological skills during my time at seminary, in probing the Holy Scriptures, being engaged with academic materials, but above all sticking to the text and in trying to truly deduce what the intention of God is.
There are some experiences I had at seminary, that I have not been too keen to talk about. I was the only person involved in the Messianic movement, any kind of Jewish evangelism, and to my knowledge any firm support of the State of Israel. A majority of the people I went to seminary with were not politically conservative, would have supported the two-state solution, and were very anti-Bush. Yet, in spite of some of this, the one issue now dividing American Christianity, homosexuality and gay marriage, was something that a broad majority of students were on the conservative side about. There were a few students who disagreed with the seminary ethos statement, which upheld—and is still presently upholding—Biblical truth, about homosexuality being invalid according to the Holy Scriptures. Of course, I did know that one or two liberal professors would have disagreed, although passively, with the ethos statement.
For the past six years, my attention has been focused mainly on developments in our own Messianic movement. We do have significant work to see accomplished in the 2010s. There are issues, present in the Bible, which although I would have been free to talk about in seminary, still cannot widely be discussed among people in today's Messianic community. But, the detail and breadth of publications I have helped see released, most especially The New Testament Validates Torah (paperback 2012), is a direct result of my education.
At the beginning of this month, I was very disappointed to see the direction that a particular individual, who played an ancillary role in my theological education, has taken, now that he in his retirement—and hence does not have to be disciplined. Previously, this individual would be considered by most of us as a conservative evangelical, even though I know various Messianics who might disagree with his opposition to capital punishment or a greater emphasis placed on the social gospel. I hardly would have expected, though, his new book (Steven Harper, For the Sake of the Bride: Restoring the Church to Her Intended Beauty [Nashville: Abingdon, 2014]), to legitimize same-sex marriage and ordination of homosexual clergy! Of course, debates will come down to interpreting passages like Romans 1:26-27; 1 Corinthians 6:9; and 1 Timothy 1:10, among others, with some less-than-faithful interpretations, I would think.
I watched a video of this professor, describing his journey and change of view, and he described how many who disagree with him have said things like: "You're soft on sin," "You're letting light fellowship with darkness," "You're on a slippery slope," and "You're a Judas." I doubt that among all the things he has been chastised for, that he was ever called: lawless. When it is theologically convenient for today's Protestant Christian people to dismiss the validity and relevance of Moses' Teaching, you are free to think that things like homosexual marriage might be acceptable to God today. Indeed, while in the past, figures like my great-grandfather, who served as a minister and a bishop in the early Twentieth Century, would have maintained an artificial view of the Torah divided into civil, ceremonial, and moral laws—notably with homosexual behavior condemned via the "moral law"—in the early Twenty-First Century we are going to see an outright dismissal for all of God's Law among theologians.
Where does the Messianic movement fit into this? I know we have debates over the validity of the Torah, and over the relevance of the Torah for Jewish and non-Jewish Believers. Some of these have been necessary to fine-tune our understandings, but some have been unnecessarily divisive and factional. But fast-forward two decades from now. Will we honestly see scores of evangelical Christians embrace a foundation in God's Torah—or will we instead see scores of formerly evangelical Christian churches, with both straight and gay couples in attendance on Sunday morning, and both represented among its clergy? What will they think of the Old Testament? What will they think of Israel or their Jewish neighbors? How many really are on a journey toward apostatizing away from their conservative evangelical values, and will instead think that God accepts sinners as sinners continuing in sin?
I could say much more, but I am convinced that in spite of some of the growing pains of the Messianic community, we are going to be one of the last vestiges of Biblical truth to be found, when the Messiah returns.
Until next month…
J.K. McKee


Our Facebook like group has updates and posts
that are not sent out to the normal e-mail list.
FACEBOOK POSTS ARCHIVES

posted 26 March, 2015 to

Facebook



On occasion, one will hear claims that the Messianic movement and its emphasis on "Torah," is a means by which many people have denied the faith in Israel's Messiah and committed apostasy. At the same time, while some have indeed left Messiah faith--how many have left a true, Biblical Jesus in Christianity, who will not hold people accountable to a code of conduct? What does it profit someone to recognize Yeshua as a titular Messiah, but who will not require sinners to change their behavior?




posted 25 March, 2015 to

Facebook



In tonight's Wednesday Night Bible study podcast, we will be addressing a rather interesting part of Paul's letter, specifically as he is displeased at how various Corinthians have used his name as a means of claiming importance. Paul did not actually fit some of their expectations. He actually uses what many consider to be ironic rebuke, to demonstrate what some of their own spiritual inefficiencies are.




posted 24 March, 2015 to

Facebook



In 1 Corinthians 6:12, Paul says what is properly translated along the lines of "Everything is permissible for me" (NIV). Too many see this as a reflection of Paul's personal philosophy. Many theologians instead see it as a Corinthian slogan which he, at best, is cross-examining, but more likely is refuting--especially given the conclusions that many i

n the audience have

come to.

A passage like 1 Corinthians 6:12 is the reason why we are having our 1 Corinthians Bible study. Too many of today's Messianic people get caught unaware by a verse like this, not quite knowing what to do.




posted 23 March, 2015 to

Facebook



Last week, I finished the last chapter of Part I, "The Significance of Shabbat," in the massive Messianic Sabbath Helper project. I will now be transitioning to working on Part II, "A Theology of Shabbat." This section will be addressing a wide variety of Bible passages, in both the Tanach and Apostolic Scriptures, involving the seventh-day Sabbath, its relevance, and its significance for God's people today:

Genesis 2:1-3
Exodus 16:21-30
Exodus 20:8-11
Exodus 23:12; 34:21
Exodus 31:12-17
Exodus 35:1-3
Leviticus 19:3, 30; 26:2
Leviticus 23:1-3
Leviticus 24:5-9
Numbers 15:32-36
Numbers 28:9-10
Deuteronomy 5:12-15
Isaiah 1:13-14
Isaiah 56:1-8
Isaiah 58:13-14
Isaiah 66:23
Jeremiah 17:19-27
Ezekiel 20:12-26
Ezekiel 22:8-26
Ezekiel 23:38
Ezekiel 44:24
Ezekiel 45:17
Ezekiel 46:1-4, 12
Hosea 2:11
Amos 8:5
Psalm 92:1-2
Nehemiah 9:14
Nehemiah 10:31-34
Nehemiah 13:14-22
Matthew 5:17-19
Mark 1:21-29; Luke 4:16-37
Mark 2:23-28; Matthew 12:1-12; Luke 6:1-5
Mark 3:1-6; Matthew 12:9-14; Luke 6:6-11
Mark 6:1-6
Matthew 24:19-20
Mark 16:1; Matthew 28:1; Luke 24:1
Luke 13:10-17
Luke 14:1-6
John 5:1-18
John 7:21-24
John 9:1-34
Acts 1:12
Acts 13:14, 42, 44
Acts 15:19-21
Acts 17:2
Acts 18:1-4
Acts 20:7-12
Romans 14
1 Corinthians 16:1-2
Galatians 4:9-11
Colossians 2:16-23
Hebrews 4:1-10
Revelation 1:10





posted 19 March, 2015 to

Facebook



There is little doubting the fact that with sectors of the Messianic movement, which strongly identify as being "Torah observant," there is a problem with legalism and rigidity. More need to consciously employ a sense of grace, mercy, and forbearance toward others.

Outside the Messianic community, in Western Christianity--aside from some primitive fundamentalism--are we really likely to encounter "legalism"? Or, are we more likely to encounter a latitudiarianism bordering on lawlessness? For far too many of our Christian brothers and sisters, the Old Testament Law is a relic of the distant past, with no relevance on the present.




posted 18 March, 2015 to

Facebook



This evening's Wednesday Night Bible Study podcast will be addressing 1 Corinthians 3:14-23. In this passage, one witnesses Paul's key words about Believers' being a Temple of the Holy Spirit. Many have taken this passage and applied it to their individual selves and their conduct. Few are aware of how many commentators have been opposed to this approach, and instead how Believers corporately compose God's Temple.

How can a viewpoint of Believers, all together, composing the Temple of God, change things? Is it not vastly overlooked, how each individual needs to take responsibility for what goes on in the greater Body of Messiah?




posted 16 March, 2015 to

Facebook



Have any of you noticed a connection between work, and blessing others when cursed? 1 Corinthians 4:12 says, "

and we labor, working with our own hands. When reviled, we bless; when persecuted, we endure"

(RSV)

.

It is true that in the context of First Century Corinth, that a figure like Paul did not fit the stereotype of a philosopher, who would never perform manual labor. Yet there is an inherently practical component to Paul's word as well: working can get your mind off of the problems and injustices you face.

I know that I have rightly avoided many conflicts, because I have just had to say, "I have too much work to do."




posted 12 March, 2015 to

Facebook



I am spending the better part of 2015 working on the thorough resource, Messianic Sabbath Helper. Throughout a great deal of the Messianic movement, it is falsely believed that the Emperor Constantine changed the Sabbath to Sunday in the Fourth Century; he did not. The Emperor Constantine enforced Sunday as a religious day for all in his realm. Many Christians had already believed, as early as the Second Century, that the Sabbath had been abolished! They did so, albeit very wrongly, with the intention of trying to establish an identity independent from Judaism.

A series of good discussions, given the renewal of the Sabbath as an issue many are investigating, is seen in the 2011 resource, Perspectives on the Sabbath: Four Views.



<

http://www.amazon.com/gp/product/0805448217/ref=as_li_tl?




ie=UTF8&camp=1789&creative=9325&creativeASIN=0805448217&linkCode=




as2&tag=tribnewsstore&linkId=ATEDOQH74KRBGDQS

>




posted 11 March, 2015 to

Facebook



In this evening's Wednesday Night Bible Study, we will be addressing 1 Corinthians 3:1-13, and will be continuing to probe how infantile many of the Corinthians had become. Of course, how many of these verses have we encountered without reading them as correspondence to an audience in need of help? How much has been overlooked, given the complexities of First Century Corinth? How much of this section will be necessary to review, for the sterner information that will follow?




posted 10 March, 2015 to

Facebook



There are a huge amount of debates over the exact nature of Yeshua's Last Supper, and the timing of the events leading to His crucifixion and resurrection. Some of these discussions are important, but some of these discussions can get us taken off of the significance of the events for our salvation.

Today's featured article, "The Last Sedar and Yeshua's Passover Chronology," takes you through what all four Gospels communicate about Yeshua's Last Supper meal, His execution, and His being raised from the dead. While laying out the pros and cons of the different views, a Thursday crucifixion followed by a Saturday evening resurrection, is the view defended.




posted 09 March, 2015 to

Facebook



This past week, I learned that a person who played an ancillary role in my theological education, recently endorsed homosexual marriage. I was hardly surprised that somebody I went to school with finally did this. But, the real tragedy is that anything the Torah or Law says about this is meaningless--because it is believed that Christ totally abolished it.

Even though today's Messianic community still has a ways to go, to be positioned for the future restoration of Israel and salvation history future--why is the gay issue, the issue that is dividing people? Romans ch. 1 reflects a common Second Temple Jewish view of fallen humanity: rejection of the One True God leads to sexual debauchery. Today's West does not have idolatry in the classic sense of the Ancient Near East or Greco-Roman Mediterranean. So, has God had to use another means to get our attention?




posted 05 March, 2015 to

Facebook



Today, our featured publication is the commentary

Philippians for the Practical Messianic

. Philippians is my (JKM's) favorite book of the Bible. When we consider this letter, we get a real look at Paul when he is at his best--and when circumstances regarding a local community of Messiah followers are not overly-negative.

Still, Philippians has many key points to teach us as Messianic Believers. The deepness of what is often called the Carmen Christi hymn of Philippians 2:5-11 will keep us occupied enough! This is a letter where one undeniably sees Yeshua the Messiah and what He has accomplished as being quite central to a life of faith and trust. Philippians is enriching, but also spiritually and ideologically challenging in many places.




posted 04 March, 2015 to

Facebook



In tonight's study of 1 Corinthians 2:7-16 we will be encountering the theme of "the mind of Messiah." How did Yeshua the Messiah think and act? How different was Yeshua's style of ministry and service, compared to others in the First Century?

We hear much in the Messianic movement about the "Hebrew mindset" versus the "Greek mindset." This seldom ever includes any examinations or quotations from Jewish or classical literature. This 1 Corinthians study is, actually, referencing Jewish and classical literature--and as we have seen, the good news of Israel's Messiah will subvert all human ideologies and philosophies. The wisdom of God is foolishness to the world, because it forces men and women to be completely reliant upon Him for any meaning of true worth.




posted 03 March, 2015 to

Facebook



Many of you have been looking for a good, Messianic Bible version to use in your reading and studies, and have been unable to find it. The Complete Jewish Bible, by David Stern, while a mainstay, is often too paraphrased for people. This often leaves people sticking with their standard Jewish or Christian versions, or turning to an interesting cadre of Sacred Name Bibles that have altered the public domain KJV.

The newly released Messianic Jewish Family Bible--Tree of Live Version, should be a nice welcome to what has been witnessed. The TLV is soon to become one of the major Messianic Bible versions, at least alongside the CJB. I (JKM) recommend that you get a copy of it for your personal reading and studies:

<

http://www.amazon.com/gp/product/099070811X/ref=as_li_tl?




ie=UTF8&camp=1789&creative=9325&creativeASIN=099070811X&linkCode




=as2&tag=tribnewsstore&linkId=A3UVZZJTMLQXX2SE

>




posted 02 March, 2015 to

Facebook



This past week I completed the fifth and final section for the five-chapter mini-book,

Shabbat: Sabbath for Messianic Believers

, a planned excerpt from the much larger

Messianic Sabbath Helper

, due out later in 2015. This publication will fill a major gap, as we have not had a resource available on Shabbat since we started our paperback printing project in 2009.

Shabbat: Sabbath for Messianic Believers, should be available sometime subsequent to Passover.



---
SEARCH THIS SITE
---

: NEW:
2015 Book
and Resource
Catalogue
: ORDER NOW:
NEW PAPERBACK
AND EBOOK
Torah In the Balance,
Volume II

: ORDER NOW:
NEW PAPERBACK
AND EBOOK
Romans for the
Practical Messianic
: ORDER NOW:
NEW PAPERBACK
AND EBOOK
Messianic
Kosher Helper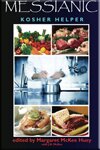 : ORDER NOW:
NEW PAPERBACK
AND EBOOK
Messianic
Torah Helper
: ORDER NOW:
NEW PAPERBACK
AND EBOOK
James for the
Practical Messianic