: MAIN
: STATEMENT OF FAITH
: ABOUT THE EDITOR
: Facebook
: Twitter
: THEOLOGY ARTICLES
: FAQ
: BIBLE MESSAGES
: BIBLE STUDY
: TORAH READINGS
: HEBREW/GREEK FONTS
: PRODUCTS (OIM)
: Books
: Commentaries
: eBooks
: THEOLOGICAL
RESOURCES
: SUPPORT (OIM)
: CONTACT US
: COPYRIGHT POLICY
: OUTREACH ISRAEL
: YOUTUBE CHANNEL


---
| | | |
| --- | --- | --- |
| in signing up to list, make sure that support@outreachisrael.net and info@tnnonline.net are not on your blocked list! | | |
---
In an effort to expand our outreach to the masses who are searching for and needing Messianic instruction, we are now offering online Bible studies, delivered by TNN Online editor J.K. McKee. Every Wednesday a new teaching which deals with pertinent topics for today's Messianic Believers will be presented. For the most part, these studies will be focusing on specific books of the Bible, but may from time to time deal with critical subjects as well.
The online Bible studies are all pre-recorded and quite easy to access as MP3 files. This is much easier than having to log in at a preset time into PalTalk. These MP3 files can be listened to from your computer, or downloaded to an MP3 player or compatible CD player.
Click here to access audio teachings
---

APRIL 2015
---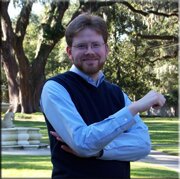 Dear Friends:
I have presently completed the notes on our 1 Corinthians Wednesday Night Bible Study through ch. 6, and am steadily working through the many Bible passages slotted for the forthcoming Messianic Sabbath Helper. (You never go in the order listed of these passages; you tend to instead work through the smaller passages first!) This month we are pleased to announce the formal release of the five-chapter excerpt Shabbat: Sabbath for Messianic Believers, with the larger Sabbath Helper due sometime in the Fall.
The past few weeks have been a bit "probing" for me personally. I have been reflecting a great deal on my having started seminary ten years ago, the developments I have gone through personally and ministerially since then, and some new venues I have opened up for interacting with Messianic people. This has forced me to think through some of the things which make me substantially "different," as I would not be an avid writer and researcher, if I did not believe that some needs were not being met.
As I have been thinking through and witnessing various things, today's broad Messianic movement is very much locked-in to a 1980s vintage style of ministry. In its apologetics, in defense of core issues, the term "heresy" gets thrown around far too frequently—normally to those with whom some substantial disagreement is present. People holding to particular kinds of eschatology, for example, could be "heretics." I have a much more targeted usage of the term "heresy"; I only use it to describe what I consider to be definite salvation issues. I do consider those who believe that Yeshua is a created being to be heretics; I do not consider pre-tribulationists to be heretics. I would instead consider them to be misguided, having misinterpreted or misapplied various passages.
Recently, I setup a new Author page at facebook.com/JKMMessianic and Twitter account @JKMMessianic. I definitely have my two fingers on the pulse of the Messianic world, and there will be a public way for people to see how I interact with others on the issues of the day! I am also able to see how demographically, the independent Messianic to Hebrew Roots sector, is conservatively ten times the size of Messianic Judaism. These are people, who for whatever reason or series of reasons, do not feel welcome in Messianic Jewish congregations. Perhaps it is because, as largely non-Jewish Believers, their presence has been treated as a means only of financial support, perhaps they have been patronized, or perhaps they have been discouraged from perusing a Torah obedient life.
I know that I do not like seeing people dismissed, who are putting a past of Christian anti-Semitism behind them, turning to their Jewish and Hebraic Roots in the Tanach, and are living a life more like Yeshua. I want an inclusive Messianic movement, where all people will respect one another, and we will use our shared Jewish and Christian heritage for the betterment of God's Kingdom. I want to be a stabilizing influence among the people. I know we have many things to work through, as the 2000s vintage style of ministry I adhere to, does not focus on issuing position statements or white papers toward others—but instead focuses on explaining issues and detailing why certain views should be held via reasonable evidence. This of course takes time, patience, steadfastness, and a commitment to fairness.
Until next month…
J.K. McKee

















10 APRIL, 2015
New J.K. McKee Author Page and Twitter

Over the past eight months or so, I have been posting one to two paragraph updates on our

Outreach Israel Ministries Facebook

page, and then reposting them on our main websites, pretty much every business day. While this has been useful, I believe more is going to be accomplished with the

new personal Facebook page

I have just set up for myself, and with it an interconnected

Twitter feed

.

I spend the bulk of my day at the computer, and have little difficulty responding to posts or inquiries in a pretty timely way. When I am out running errands, I have an iPhone on a holster. I have a lot to say, but more importantly, I have a lot already written that needs a wider degree of exposure among Messianic people. While I have been the person you have interacted with on the Outreach Israel FB like page, with this new J.K. McKee author page, you can know for certain that it is me.

I encourage all of you to friend me as soon as you can--before the 5,000 friend limit kicks in!

JKM



facebook.com/JKMMessianic

@JKMMessianic
---
SEARCH THIS SITE
---

: NEW:
2015 Book
and Resource
Catalogue
: ORDER NOW:
NEW PAPERBACK
AND EBOOK
Torah In the Balance,
Volume II

: ORDER NOW:
NEW PAPERBACK
AND EBOOK
Romans for the
Practical Messianic
: ORDER NOW:
NEW PAPERBACK
AND EBOOK
Messianic
Kosher Helper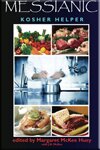 : ORDER NOW:
NEW PAPERBACK
AND EBOOK
Messianic
Torah Helper
: ORDER NOW:
NEW PAPERBACK
AND EBOOK
James for the
Practical Messianic