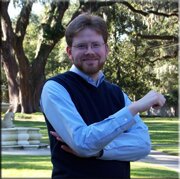 Dear Friends:
As I write this, it has just about been a full year since our family and ministry relocated back to the Dallas-Ft. Worth Metroplex. Having an introverted side, which is internally reflective most of the week for both my work and prayer routine, I am constantly evaluating where I have been and where I am going.
Last year at this time, my library and most of my possessions were here in DFW. I had yet to leave Central Florida, but was actively reading through ssome books left, compiling notes for Are Non-Jewish Believers Really a Part of Israel?, dealing with the different models of ecclesiology (study of God's elect) present in the Messianic world, and which advocates the enlarged Kingdom realm model—with a restored Twelve Tribes of Israel at the center, and the Kingdom of Israel incorporating the righteous from the nations with expanded borders. This publication, the first that we officially released here from Texas, certainly asks some questions—and offers some conclusions—a bit ahead of its time, which I hope will help to moderate some contemporary debates.
The first full Wednesday Night Bible Study conducted out here in Texas was a revisit of our 2005 study of the Epistle of James. This was a study which required a revisit for paperback and eBook release, not at all because my own views or conclusions on James had really changed, but mainly because new resources and commentaries on James—requiring some level of attention and engagement—had been released since 2005. Taking up the first half of 2013, I know that the James Bible study was able to help many people, not only in helping to pay attention to more of the finer details surrounding James' letter, but also in reflecting on the contemporary spirituality of Messianic people. The paperback and eBook release, of the James for the Practical Messianic commentary in September, now allows for any new Practical Messianic release to be something entirely new!
The first new Wednesday Night Bible Study, which has started out here in Texas, has been what I have anticipated to be a year-long or so examination of Paul's letter to the Romans. While I would like the study to go at a reasonably brisk pace—as I have personally already worked through many of the difficult passages over the past five to six years—it might very well take one month a chapter. Already, just getting to Chapter 4 in my Romans notes, I am having to probe some of the deep spiritual dimensions of Paul's writing, not only contemplating what his epistle meant to its ancient recipients—but how each of us needs to evaluate the condition or quality of our salvation, and how we are progressing in holiness. The Jewish and non-Jewish issues of Romans chs. 1-3, for sure, have many questions that have remained relatively elusive for too many of today's Messianic people, as they regard the universality and consequences of sin. And so, I look forward to what this complete study of Romans, perhaps finished by this time next year, is going to bring!
My workload would not be complete—if in addition to a commentary—there were not another book project I was also in the process of coordinating. One of the nagging wants of mine, as I have stated many times, has been to give the topics of kosher and Sabbath the proverbial "royal treatment." In the middle of September, the work on the forthcoming Messianic Kosher Helper got started in high gear. While we have written on this issue here and there, assembling together the necessary articles and analyses of Bible passages, is going to be a significant task. This is going to be a publication for the 2010s, and there are going to be aspects of this which will finally be brought out into the open. Up until now, the major Messianic kosher books have stayed away from addressing a number of passages (i.e., Acts 10; Romans 14) in any substantial detail, have focused a bit too much on minor issues (i.e., separating meat and dairy) and not major issues (i.e., being served unclean things by family or friends), and issues like kosher human behavior and attitudes—much less bioethics (i.e., genetic engineering and genetically modified foods). When this gets released, sometime in 2014, it is going to challenge many of us—but hopefully answer some critical questions!
The major highlight of my past year, after being relocated back here, has undeniably been in developing a new circle of friends my own age, who share some of the concerns for the issues that a number of the older people within the Messianic community have not really paid attention to. Over the past several months, I have become a part of a small Bible study, made up of about half a dozen or so young men and women in their 20s and 30s, probing the Bible and asking some questions, which have not really been addressed by anyone, in any part, of the Messianic movement (as to my knowledge). Some of these questions pertain to topics like spiritual warfare and interacting with demonic presences in life. Others of these pertain to various Genesis-related issues. And still others pertain to how we can be effective servants of the Lord in the world. Suffice it to say, I have never been in a Bible study, ever, where all of the members get along so well, and are pretty much in agreement on everything, as born again Believers dig a little deeper into God and probe the great mysteries of His Word. The questions that are asked, and the issues presented, have certainly given me a number of ideas on things to work on!
I have had a full year in 2013: getting relocated, reestablished, and getting my bearings in a new place. I look forward to what my second full year here in Dallas is going to bring for our ministry and ongoing projects and assignments, and for me personally. I know that whatever happens, many people all over the world are going to benefit from it!
Until next month...
J.K. McKee